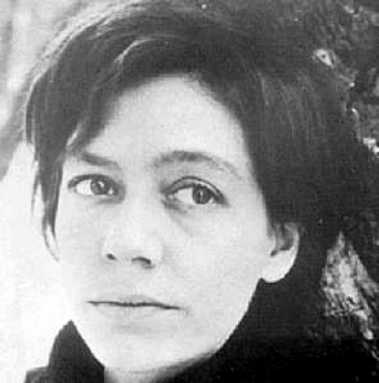 "Melancholia is, I believe, a musical problem: a dissonance, a change in rhythm. While on the outside everything happens with the vertiginous rhythm of a cataract, on the inside is the exhausted adagio of drops of water falling from time to tired time. For this reason the outside, seen from the melancholic inside, appears absurd and unreal, and constitutes 'the farce we all must play'. But for an instant – because of a wild music, or a drug, or the sexual act carried to its climax – the very slow rhythm of the melancholic soul does not only rise to that of the outside world: it overtakes it with an ineffably blissful exorbitance, and the soul then thrills animated by delirious new energies"
Alejandra Pizarnik (April 29, 1936 – September 25, 1972) was an Argentine poet.
She was born on April 29, 1936 to Russian Jewish immigrant parents in Avellaneda, , a suburb of Buenos Aires, Argentina.  A year after entering the department of Philosophy and Letters at the Universidad de Buenos Aires, Pizarnik published her first book of poetry, La tierra más ajena (1955). Soon after, she studied painting with Juan Battle Planas.  Pizarnik followed her debut work with two more volumes of poems, La última inocencia (1956) and Las aventuras perdidas (1958).
From 1960 to 1964 Pizarnik lived in Paris. There she worked for the journal Cuadernos, sat on the editorial board of the magazine Les Lettres Nouvelles, and participated in the Parisian literary world.
She died in Buenos Aires of a self-induced overdose of  seconal.
Source Wikipedia