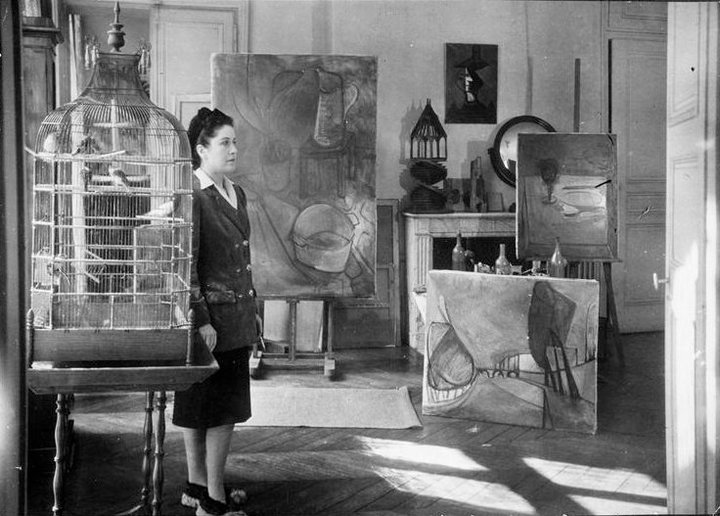 "Dora Maar in her Studio"
Paris, 1946 by Brassai
She was born Henriette Theodora Markovitch in Tours, Western France to a Jewish family. Her father, Josip Marković, was a Croat architect, famous for his work in South America; her mother, Julie Voisin, was from Touraine, France. Dora grew up in Argentina.
Before meeting Picasso, Maar was already famous as a photographer. She also painted. She met Picasso in January 1936 on the terrace of the Café les Deux Magots in Saint-Germain-des-Prés, Paris, when she was 29 years old and he 54. The famous poet Paul Éluard, who was with Picasso, had to introduce them. Picasso was attracted by her beauty and self-mutilation (she cut her fingers and the table playing "the knife game"; he got her bloody gloves and exhibited them on a shelf in his apartment). She spoke Spanish fluently, so Picasso was even more fascinated. Their relationship lasted nearly nine years.
Source Wikipedia